Choose Us as Your Fire Hydrant Manufacturer in Canada
Terminal City Iron Works supplies businesses and cities with affordable, AWWA approved fire hydrants. As a hundred-year-old company, we know the fire hydrant business inside and out. Whether you're an engineer, business owner, or city official, trust us to find you the perfect fire hydrant for your needs.
Reliable Fire Hydrants for Every Use
Your city uses fire hydrants for much more than putting out fires. Everyone from street sweepers to sewer maintenance workers rely on fire hydrants to keep the city clean and safe. In Canada, a hydrant should also look aesthetically pleasing – you want an appliance that beautifies the city.
Our practical fire hydrants come in a variety of styles so you can find the hydrant that meets your expectations and requirements. We offer the following models:
We offer online fire hydrant maintenance guides for your reference below. Our guides will help you maintain whichever fire hydrant your town needs for years to come.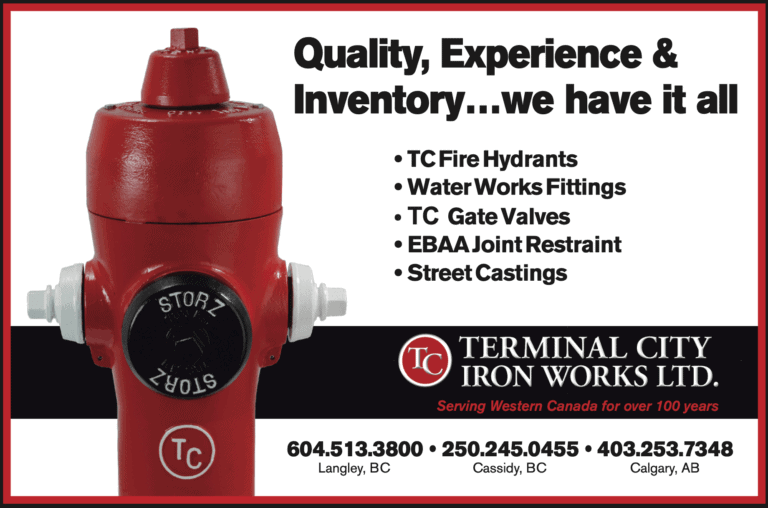 Our company works with engineers, municipalities, and private and public water companies. Whatever you need your hydrant for, we can help you find the right one.
Education You Can Count On
The more you know about your new fire hydrant, the better you can maintain it, and the longer it will last. That's why Terminal City Iron Works offers maintenance training on your individual product.
Contact Us Today
Terminal City Iron Works has more than 100 years of experience working with cities, engineers, and others to create exceptional fire hydrants.
Call Terminal City Iron Works toll free at +1-604-513-3800 for a fire hydrant that fits your budget. You can also fill out our online form. One of our staff members will contact you shortly.